STYLISH MODEL ATHLETE.
The design of the BMW 5 Series Touring.
The BMW 5 Series Touring impresses with its modern, sporty and elegant styling. The harmonious balance of aesthetics and athletics immediately catches the eye of the beholder. Inside and out every detail testifies to extreme precision and superlative quality. All equipment options are designed for supreme comfort and optimum functionality. For business and private use – success with style knows no alternative.
BMW 540i xDrive Touring:
Fuel consumption in l/100km (combined): 7.7-7.3
CO2 emissions in g/km (combined): 177-167
Read more
EXTERIOR.
Balanced proportions and a modern design language define the sporty and elegant appearance of the BMW 5 Series Touring. Kidney grille and headlights are linked directly, thus impressively emphasising the athletic character. The typical BMW L-shaped rear lights together with the exhaust tailpipes positioned on either side produce an extremely modern and compact rear view.
BOWERS & WILKINS DIAMOND SURROUND SOUND SYSTEM.
The Bowers & Wilkins Diamond surround sound system with two diamond tweeters features outstanding studio-quality sound for every seat in the car. 16 carefully positioned speakers ensure a mesmerising sound experience. The speakers are illuminated, visually emphasizing the system's outstanding sound quality.
*Optionally available.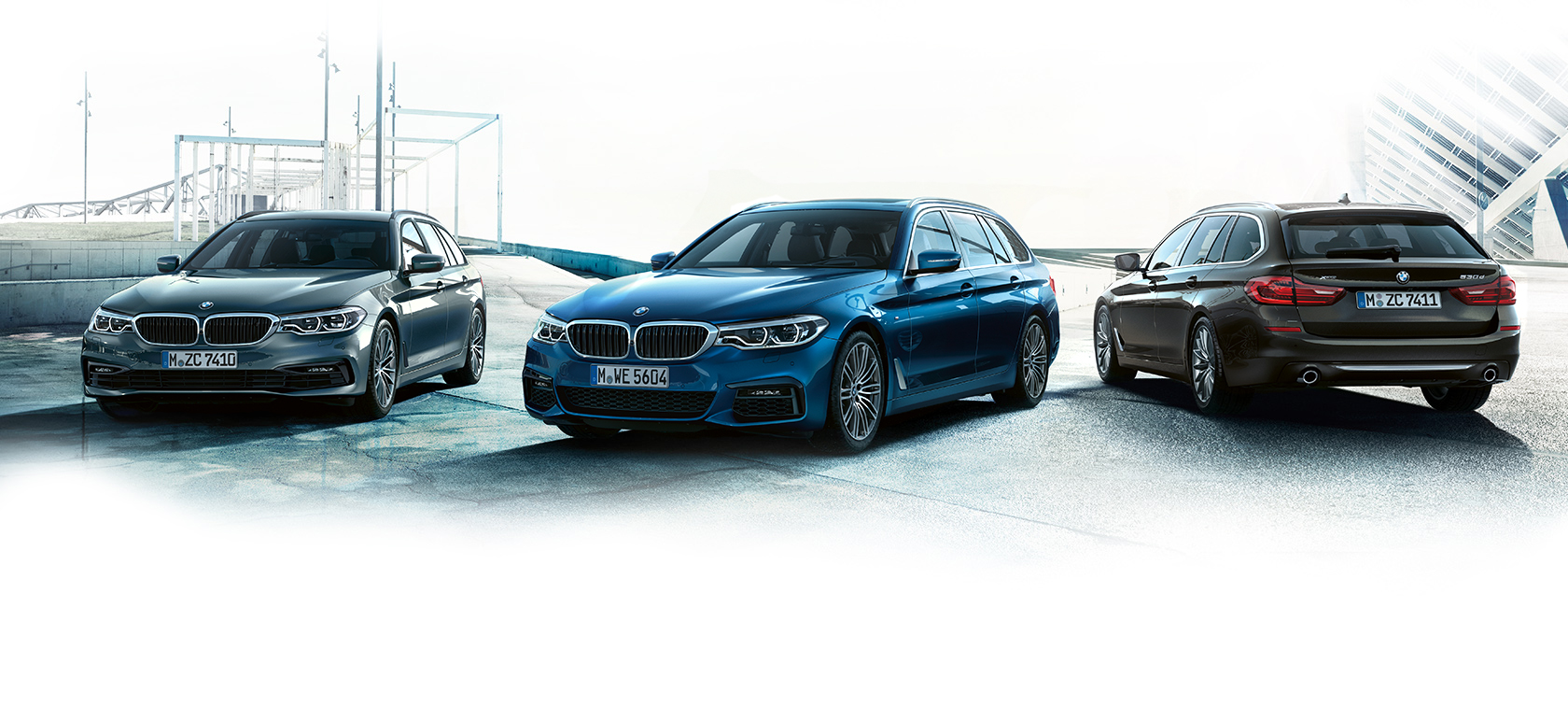 FREEDOM OF CHOICE.
Opt for even more dynamics, even more exclusivity, even more individuality. With attractive lines and equipment options, you design the BMW 5 Series Touring exactly as it suits you.
Read more