UNLIMITED SAFETY.
Safety & comfort in the BMW M2 Coupé.
When it comes to active and passive safety, there's no room for compromise. With its wealth of technologies, the BMW M2 Coupé is equipped to deal with any and every challenge. At the same time, the M driver orientation enables lightning-quick reactions and an outstanding level of comfort, both on the racetrack and for day-to-day requirements. And BMW Service Inclusive packages, which are tailored to meet all your requirements, guarantee that your vehicle remains in tip-top condition at all times.
Read more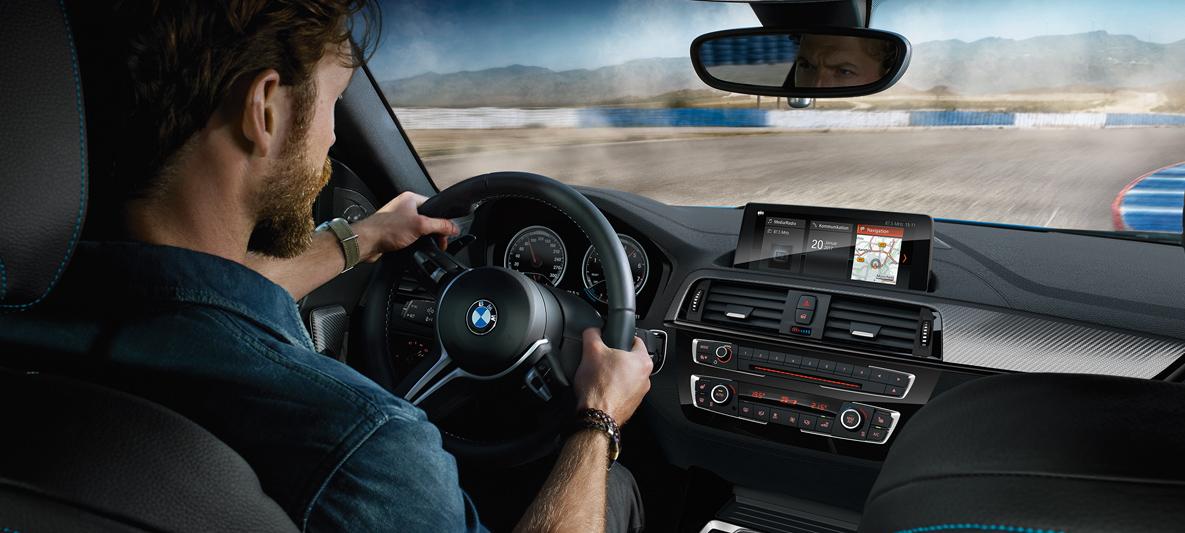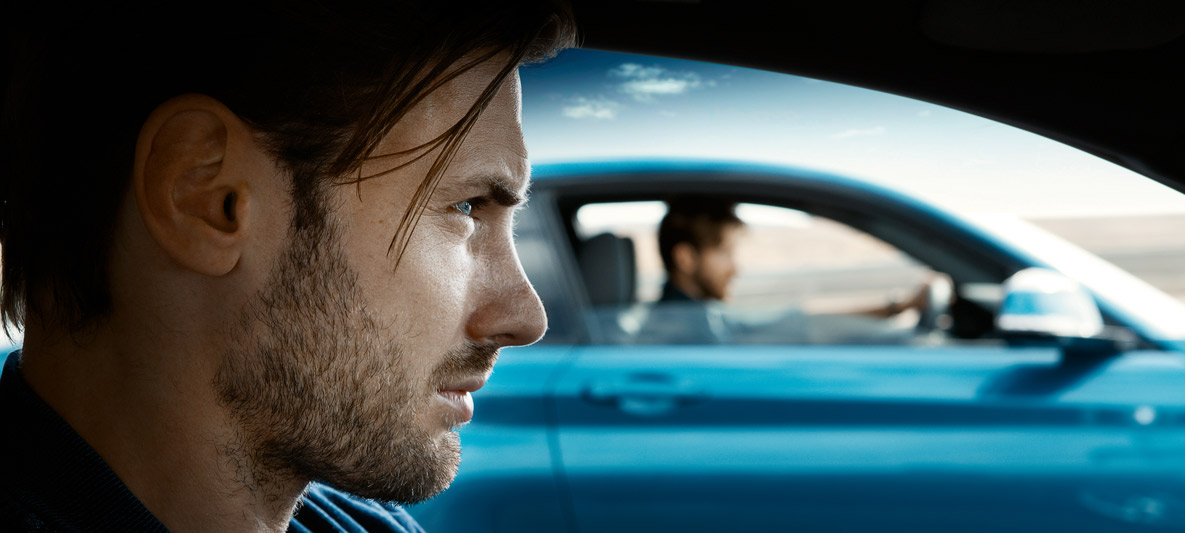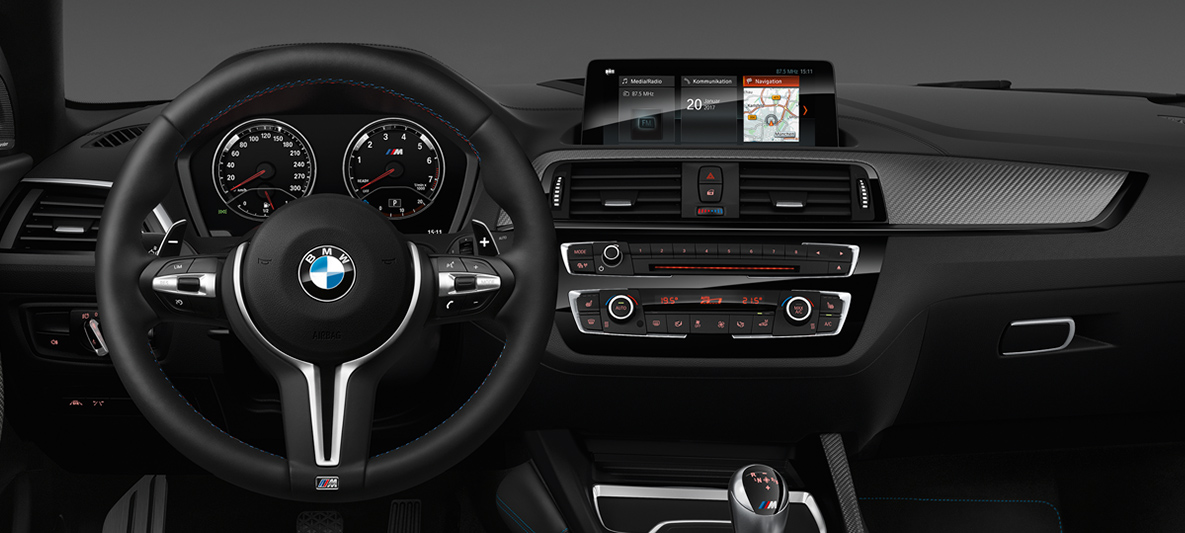 M DRIVER ORIENTATION.
The M car's ergonomic concept features an exclusive cockpit with the driver orientation characteristic of the M line. All controls are consistently designed with a focus on the driver. As in racing, intuitive and absolute control over the vehicle are our priorities, as is enabling the shortest possible reaction times.
That cockpit-feel, perfect seat ergonomics, knee pad, direct access to all controls relevant to driving dynamics, the BMW Head-Up Display with M-specific features, M gear selector and M-specific instrument cluster are the central components of the athletic-ergonomic driver orientation which is the hallmark of the M line. The M leather steering wheel features gearshift paddles adopted from racing sports, leading to quick and comfortable gear changes.
The controls for comfort, communication and entertainment functions such as air conditioning, navigation and radio are located to the right of the driver so that the front passenger can also conveniently access them. That way the driver can focus on what is really important – ultimate driving pleasure.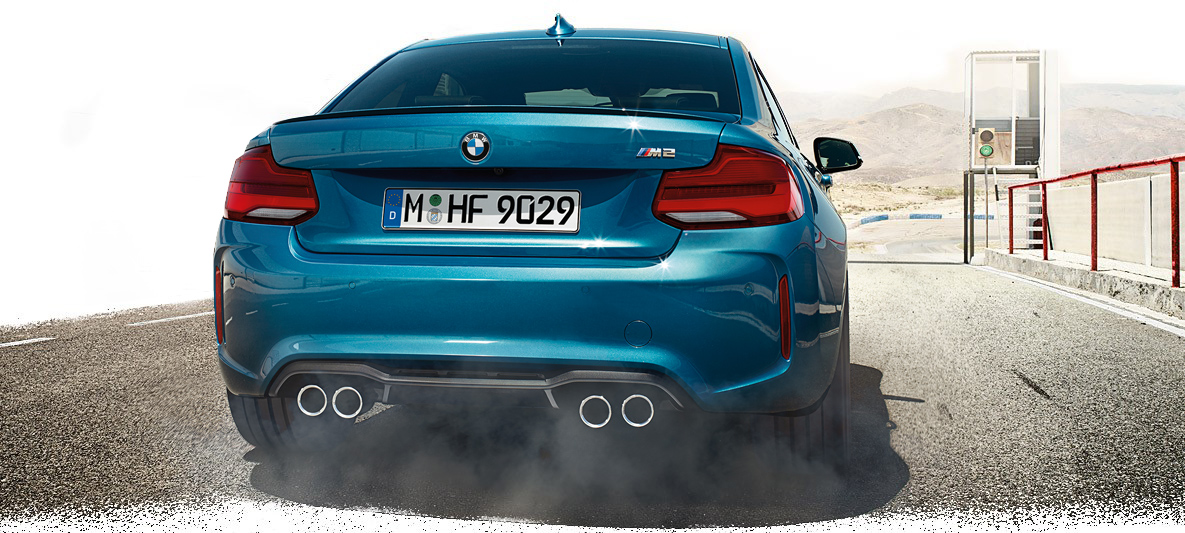 PASSIVE SAFETY.
Each BMW vehicle comes with a package of intelligent safety features aimed at minimising the risk of accidents – and for that great feeling of knowing one is always in safe hands. Highly robust, large-volume supporting structures and the intelligent use of specialized high-strength steel ensure maximum rigidity in the safety passenger cell, while keeping the overall weight to a minimum.
The impact of a collision is channelled away from the passenger cell to other parts of the car body, such as the undercarriage, side frames, front bulkhead and roof, where it is absorbed by deformation zones at the front and rear. In the case of a side-on collision, occupants are protected by strengthened structures in the B-pillars and side skirts, highly rigid side impact protection in the doors, as well as a stable seat crossmember.
Various pedestrian-protection features can be found at the front of the car. A shock absorber is built into the front area between the bumper and bumper cover, which reduces the chance of injuries in the event that the bumper strikes a pedestrian's legs. The bonnet is equipped with deformation elements, which absorb the force of impact, forming a crumple zone.