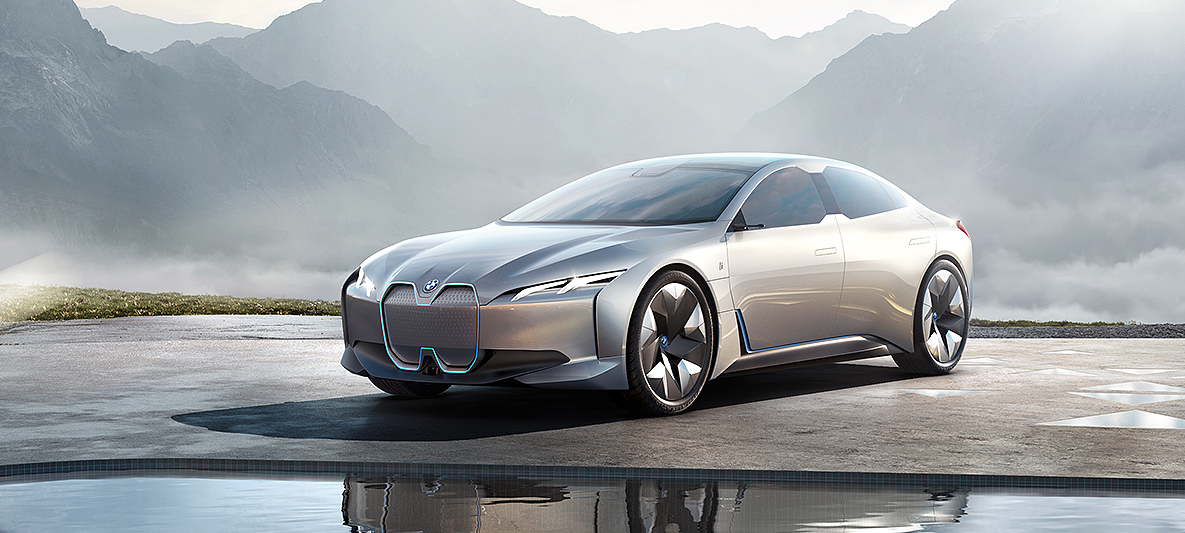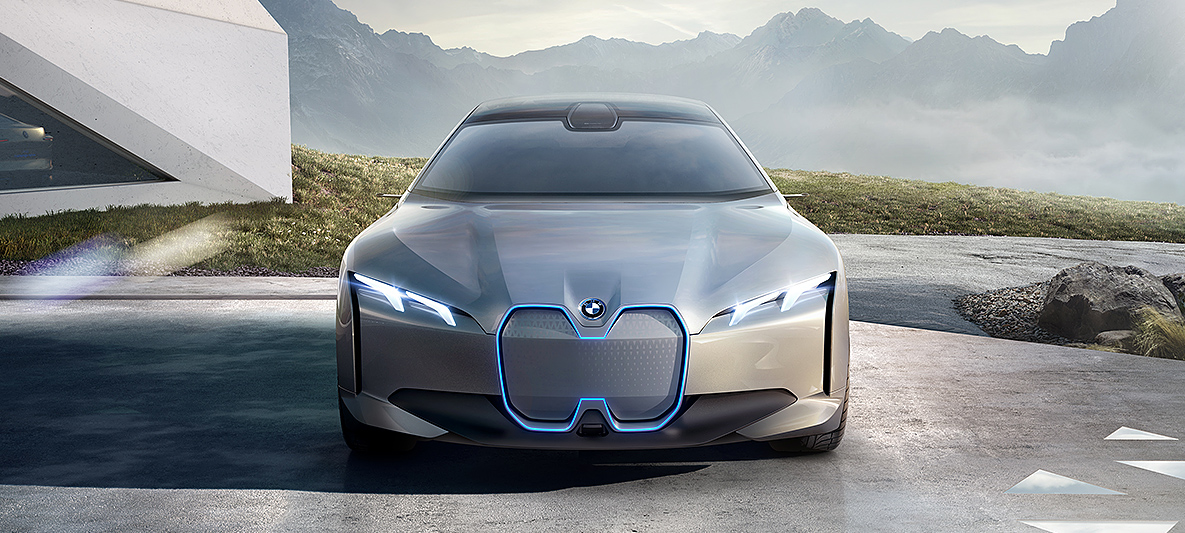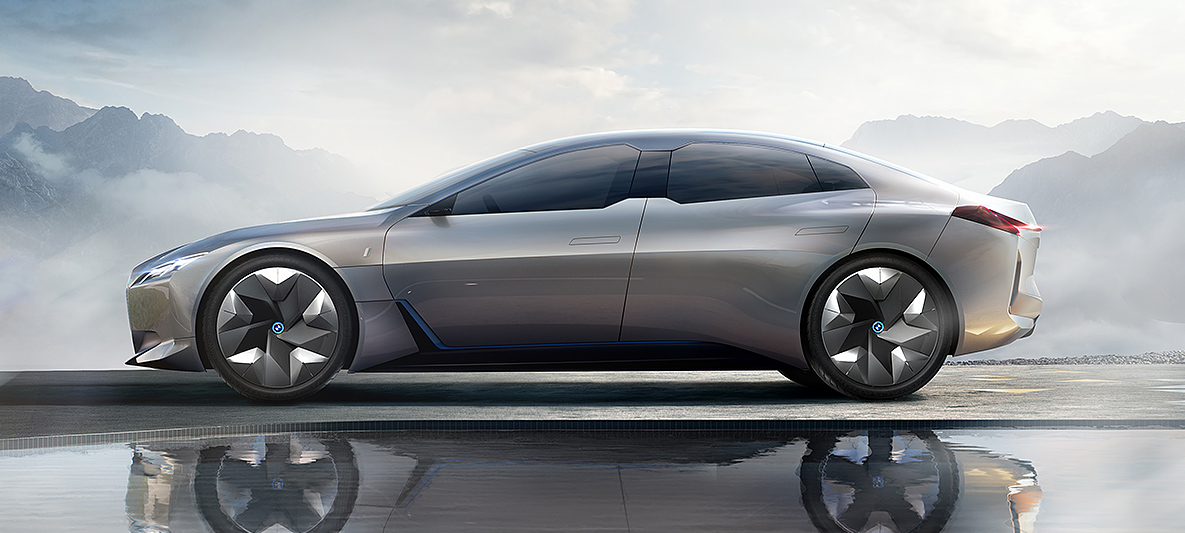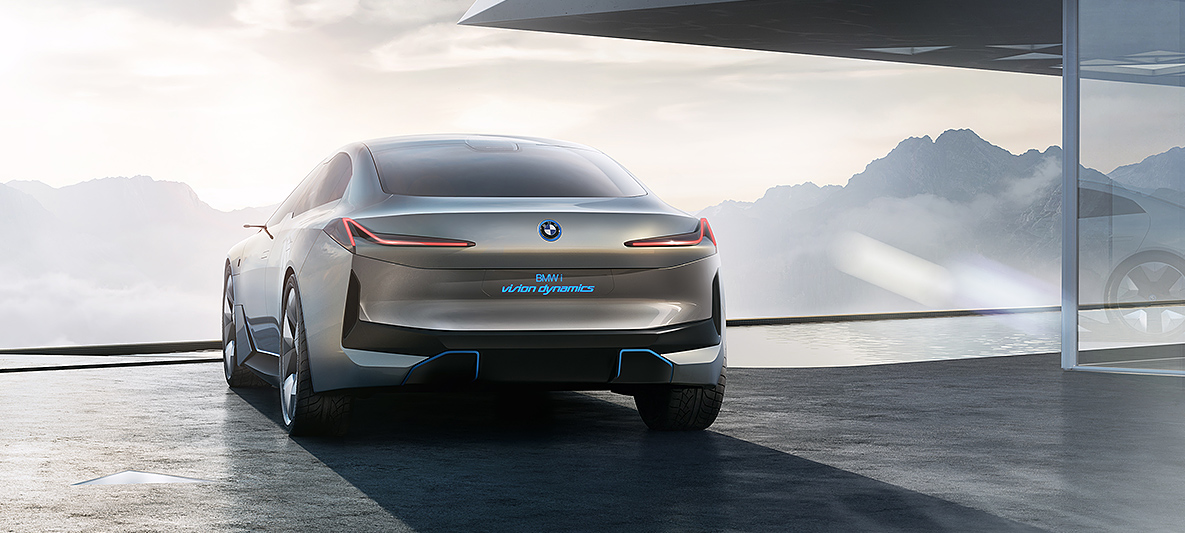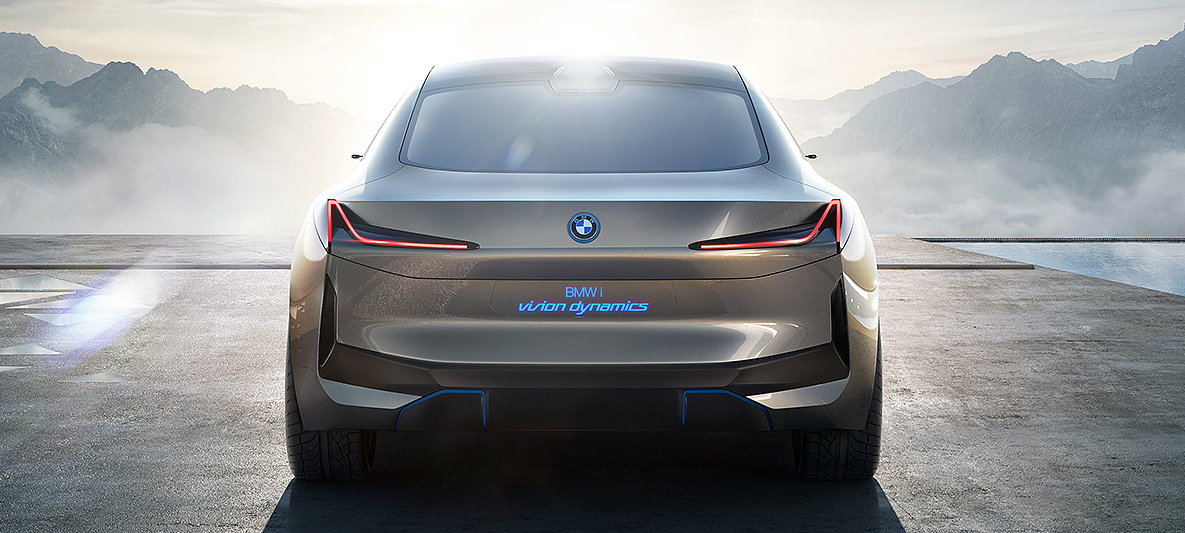 BMW i VISION DYNAMICS.
Visionary solutions and future-ready concepts become reality: The BMW i Vision Dynamics portrays the image of electric mobility in a dynamic, practical model. With a possible range of 600 km (373 miles), over 200 km/h (120 mph) top speed and an acceleration of 0-100 km/h (62 mph) in 4.0 seconds the BMW i Vision Dynamics takes the e-mobility experience to a new level. A progressive, four-door Gran Coupé positioned between the i3 and i8. The tension between large surfaces and finely worked details points to the innovative technology at the heart of the car in an understated way.

The dynamics of the future.
​
Fuel consumption and CO2 emissions.