SMART CONNECTIVITY IS ALL ABOUT KEEPING YOU ON TRACK.
Connected mobility in the BMW i3.
A fully sustainable system requires a fully comprehensive network: with an integrated SIM card as standard, the BMW i3 enjoys full connectivity with the outside world. This allows you to make use of BMW i ConnectedDrive services to safely reach your destination. To make sure you never run out of power, the mobility service ChargeNow is at your service with the world's largest network of public charging stations. The BMW mobility service ParkNow shows you where there's a vacant space – at the roadside or in a car park. When you need a car, you can easily find one close by with the car-sharing service DriveNow.

Read more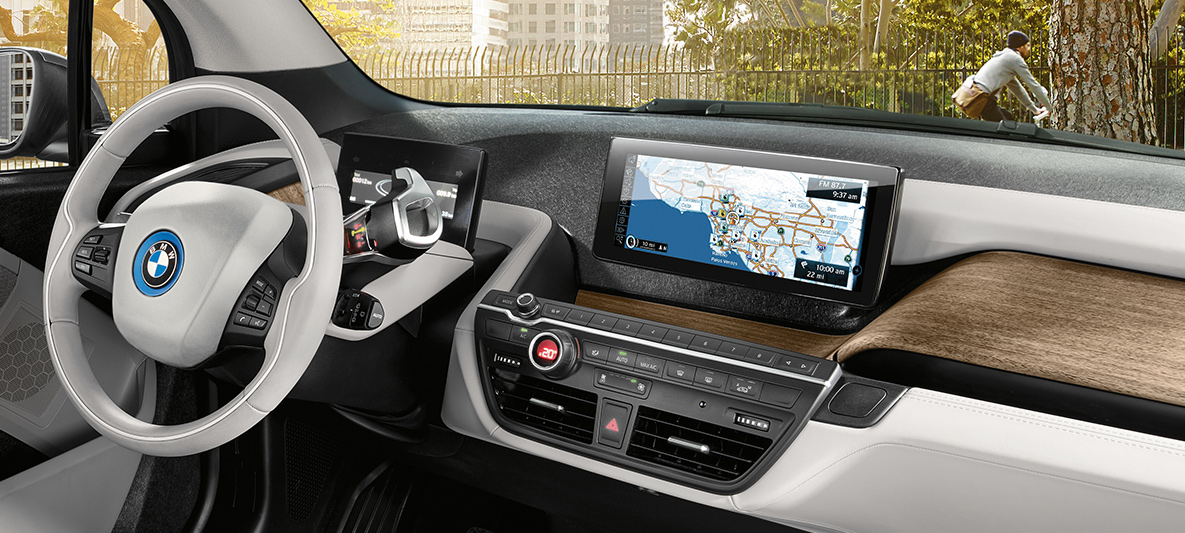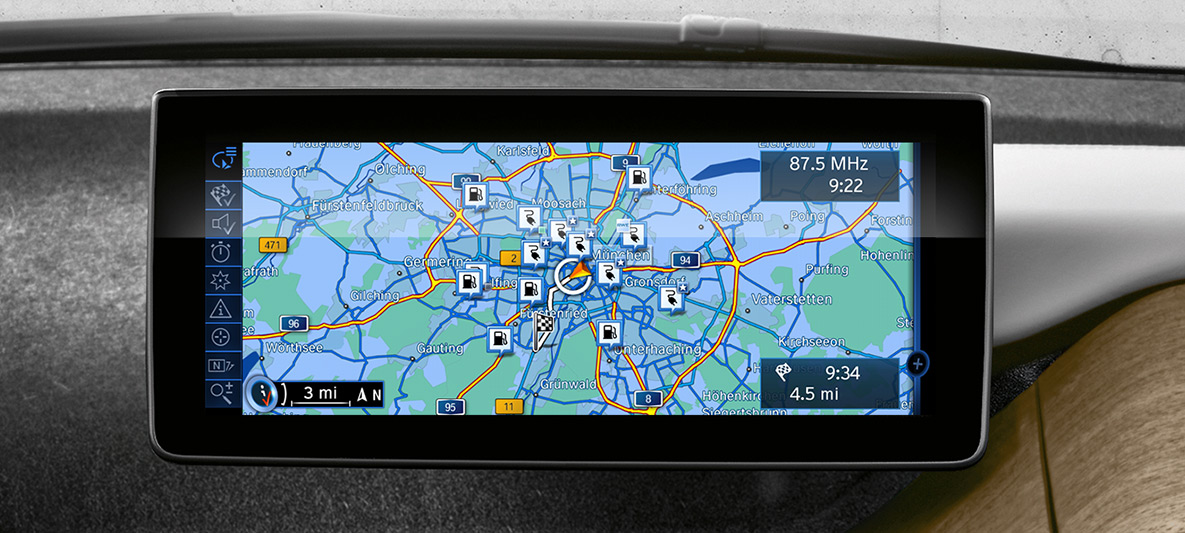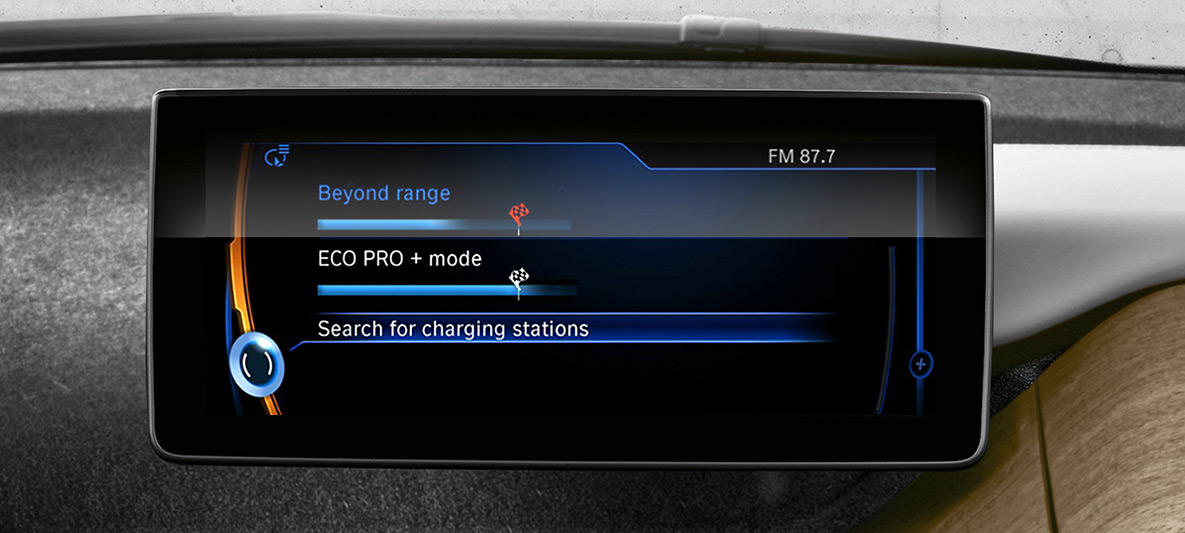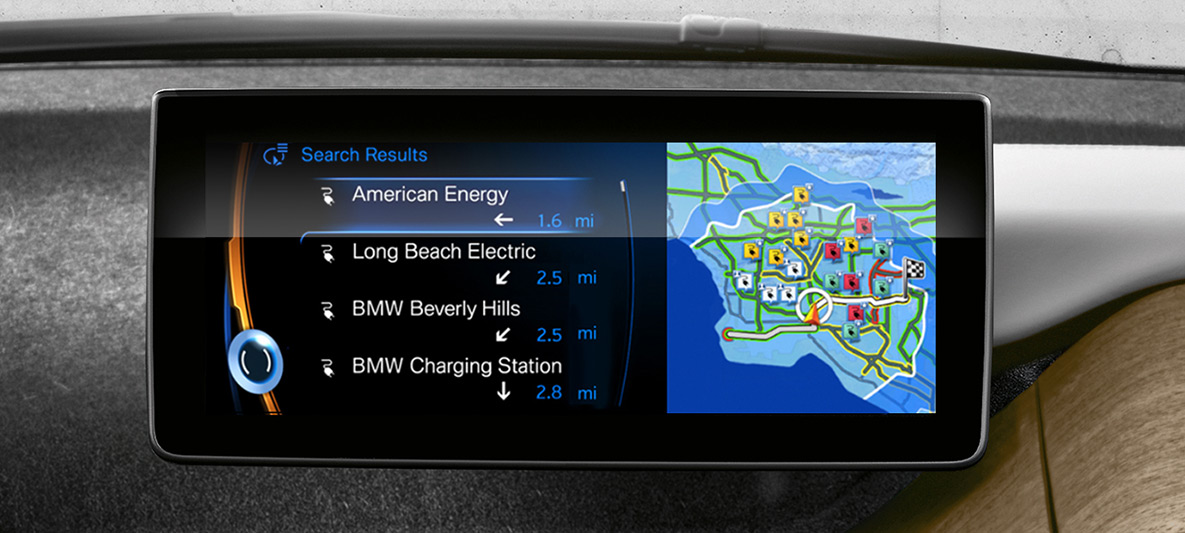 BMW i Navigation

To achieve our sustainability targets, we decided it would be best to match the car's navigation system to the demands of electric driving. With the optional navigation system, all it takes is a quick glance at the dynamic range map to see which destinations you can reach. The system takes account of the remaining battery charge, your personal driving behaviour, the topography of your surroundings and real-time traffic information. This makes it highly accurate. If the battery is not sufficiently charged, the range assistant will suggest up to three other ways to reach your target destination safely. One of these could be simply switching to a more efficient driving mode. The system also shows you unoccupied charging stations where you can top up your BMW i3.