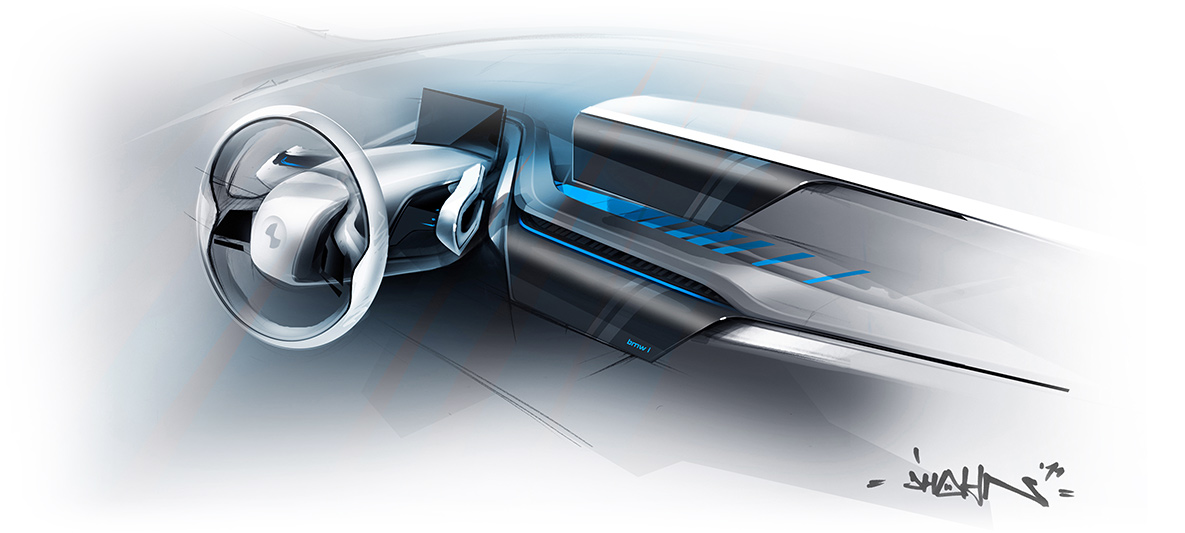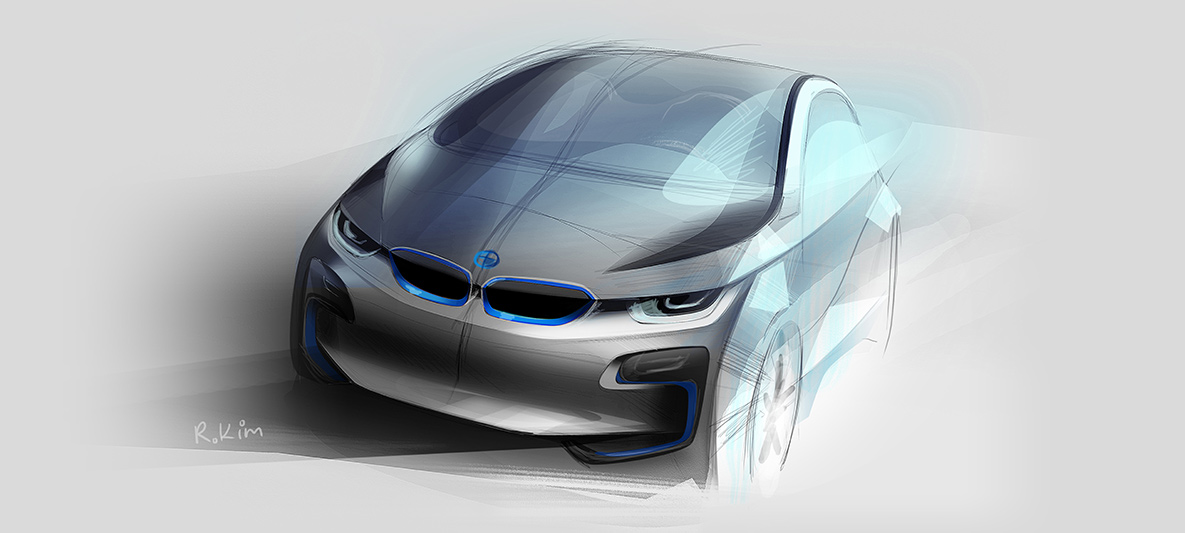 THE DESIGN CONCEPT.
Together with his team of development engineers, Head of Design Benoît Jacob created a vehicle that is geared to sustainable electric mobility throughout. With the LifeDrive module, a completely new vehicle architecture was developed, consisting of two independent units: the Life module, comprising the passenger cell made of carbon, and the aluminium Drive module, with chassis and drive train components as well as the high-voltage battery. At the same time the car's unique character emerges most clearly in the interior: innovative and sustainable materials such as carbon and wood are not just used in the car but carefully highlighted. In this way the BMW i3 creates new values that are not only visible but tactile as well.

GOES BEYOND CONTEMPORARY THINKING: THE EXTERIOR OF THE BMW i3.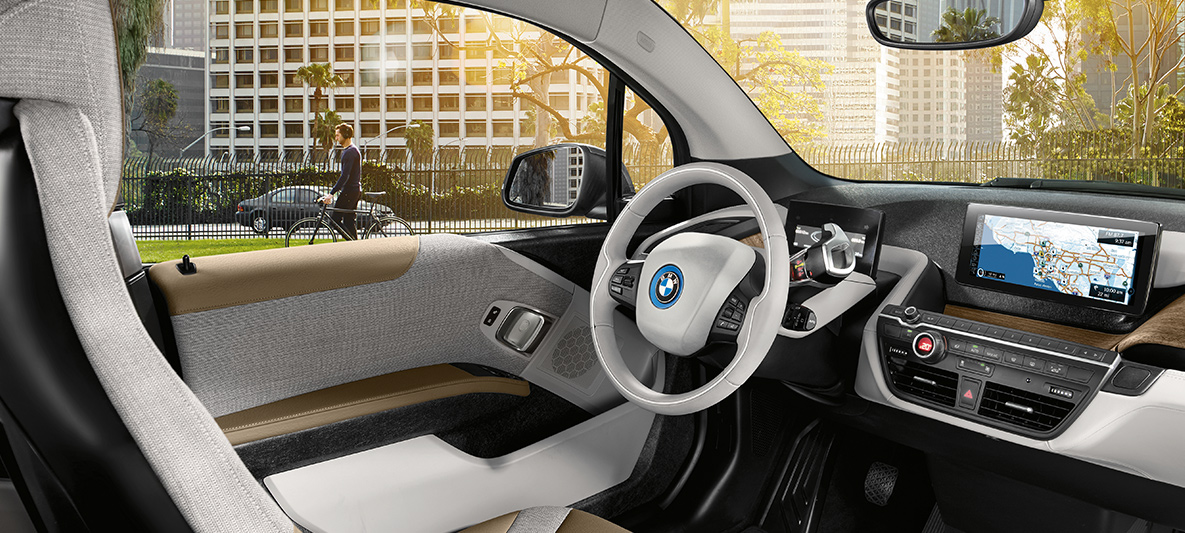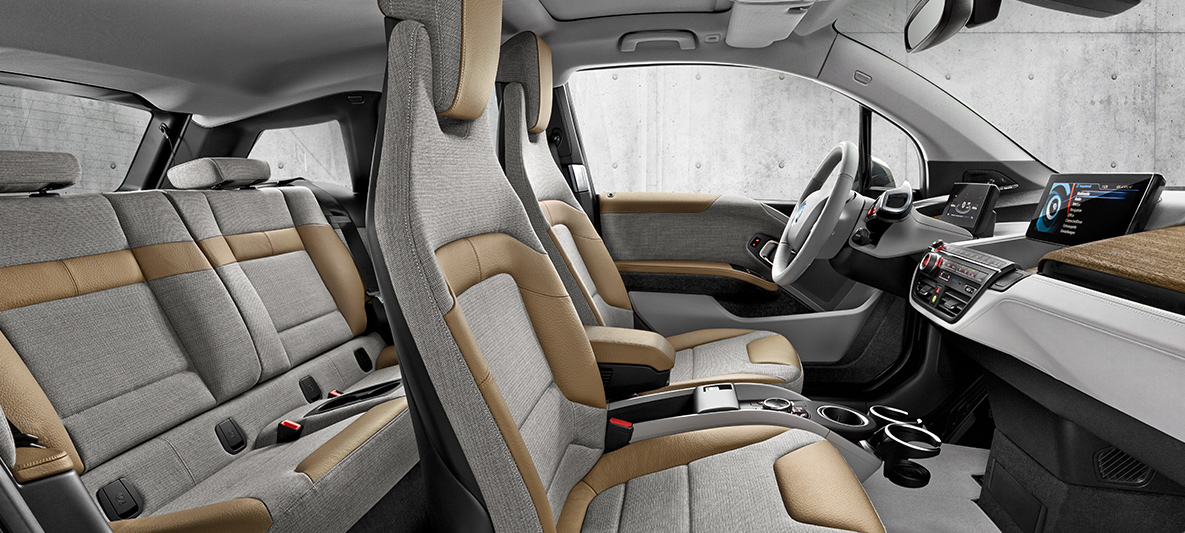 INTERIOR DESIGN.
There is no centre tunnel between the driver and the front-seat passenger. There is also no B-pillar between the opposing doors.
Inside the BMW i3 you can experience sustainability at first hand, because a large proportion of the materials used here are sourced from renewable and recycled raw materials. At the same time they underscore the sophistication and spaciousness of the interior, giving rise to an elegant, loft-like atmosphere and taking the overall sustainability to the next level.

Sustainable. Functional. Unique.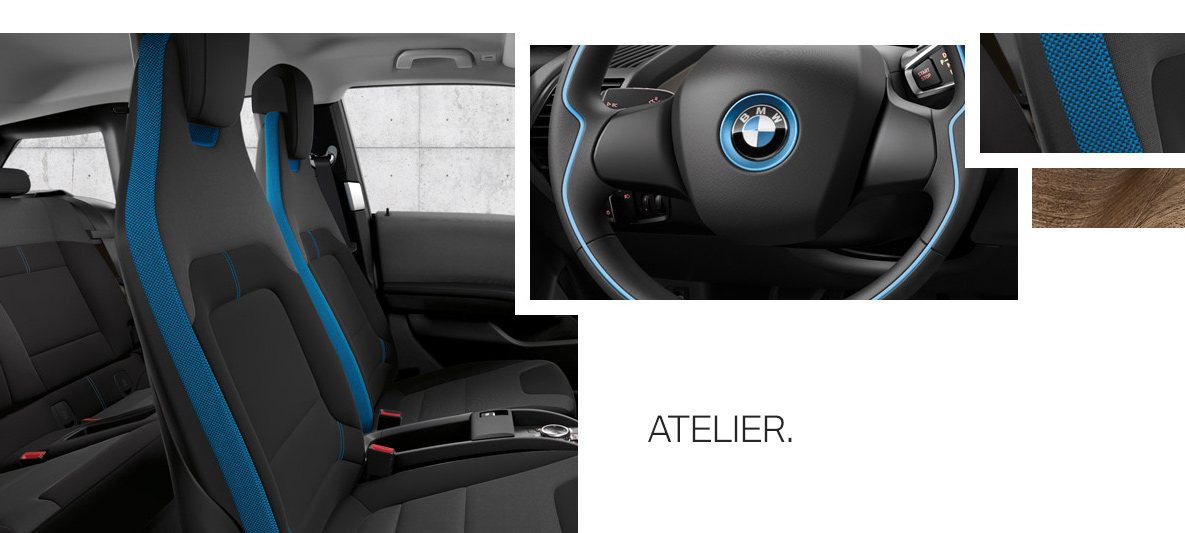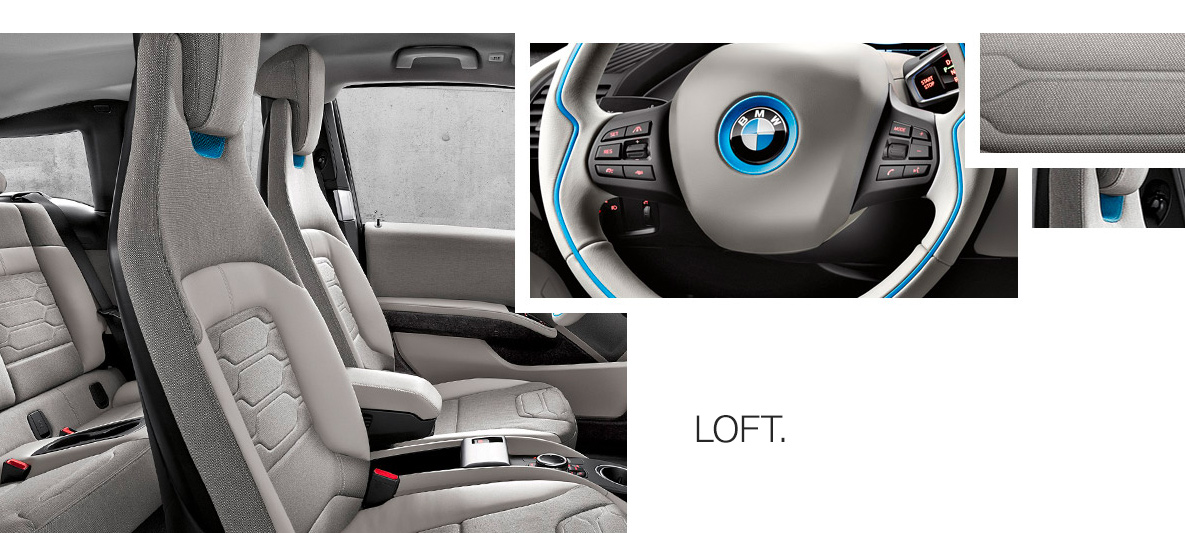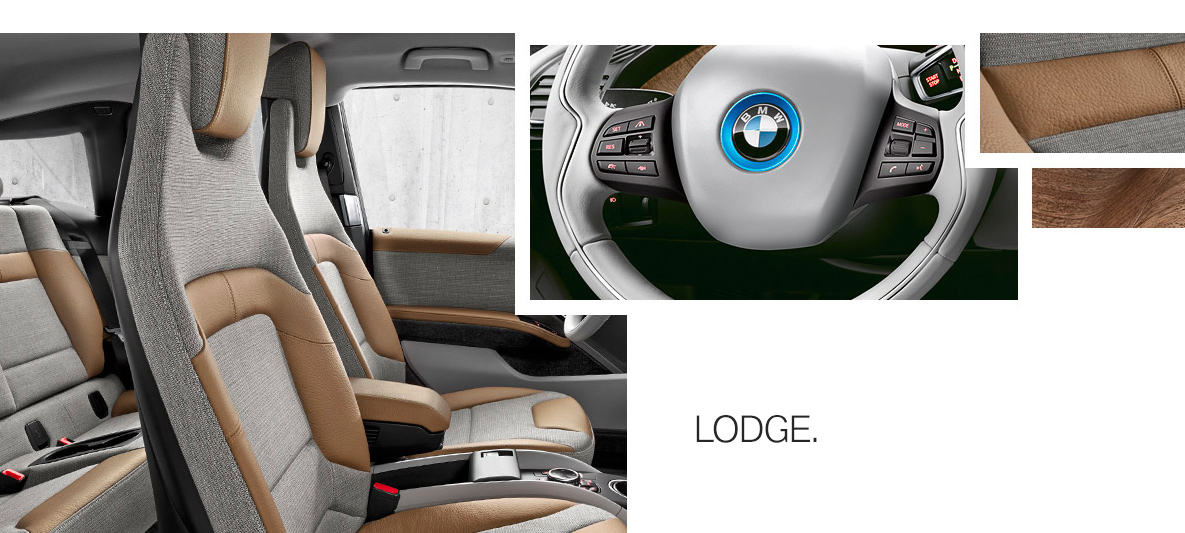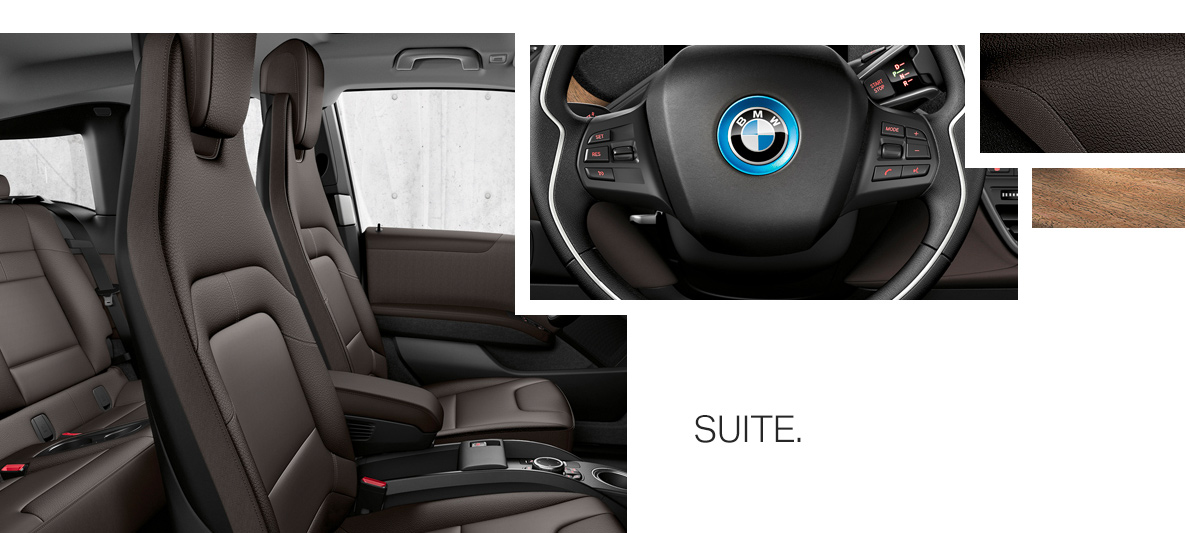 ATELIER.

The standard equipment version ATELIER offers an authentic, high-quality material experience. Genuine and comprehensible material contrasts support the lively impression of this interior world. The material combination 'Neutronic' Aragaz Grey accentuates the modernity of the interior.

LOFT.

The LOFT equipment version imparts the impression of stylish equilibrium and balance. From the naturally futuristic sphere of KENAF, light materials create a pleasant, calm interior atmosphere. Specifically positioned BMW i blue accents accentuate the puristic appearance.The bright instrument panel with BMW i grain structure combines with the bright leather steering wheel to create modern design accents.

LODGE.

LODGE combines novel high quality with a natural aesthetic.In combination with the wool/natural leather combination 'Solaric' Cassia, bright surfaces create a friendly and open atmosphere. The accent in the leather steering wheel is satin silver here. Black, limed eucalyptus wood with open pores from certified sustainable forestry management makes the wood in the interior something to be experienced in a new way.

SUITE.

The natural leather combination of 'Stellaric' Dalbergia Brown from naturally-tanned leather, which is used on the instrument panel and seats, helps SUITE to underline its premium credentials. The option black, limed eucalyptus wood with open pores impresses as an exclusive detail. Matt galvanised accents throughout the interior round off the sophistication of this equipment version.