TODAY'S INNOVATIONS. FOR TOMORROW'S ROADS.
Connectivity in the BMW i8.
With the innovative BMW i ConnectedDrive solutions, the BMW i8 boast a high degree of connectivity – for an intelligent and sustainable form of mobility like never before. The BMW i ConnectedDrive services for navigation always select the most efficient route to your destination. Acting as an extended arm of the BMW i8 on smartphones is the BMW i Remote App for iOS and Android. And thanks to BMW Teleservices, your BMW i Partner is always informed when servicing is required.
Read more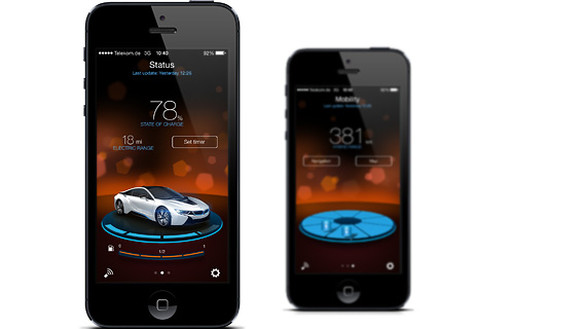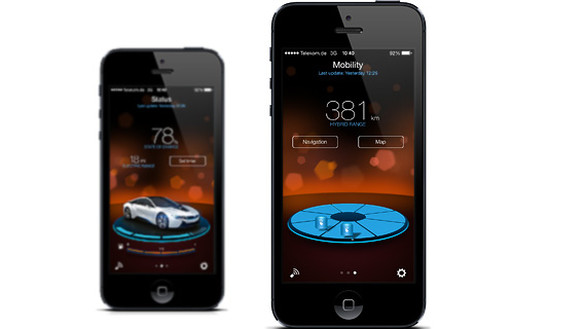 Vehicle status

Using the BMW i Remote App, you can perform various functions such as locking and unlocking your vehicle from a distance. It even allows you to activate the air conditioning before setting off on a trip. After the vehicle has been connected to a power supply, the programmable air-conditioning and charging timer ensures that your BMW i8 can, for example, be conditioned to the set temperature and fully charged ready to start your journey at a certain time every day from Monday to Friday. You can conveniently monitor the charging operation in real time via your smartphone.
In addition, the electrical driving range and the battery charging status can be also be viewed at any time via the BMW i Remote App.

Mobility

You can send any addresses that you have saved on your mobile directly to the navigation system of the BMW i8.
In cities, there is often nowhere to park directly at your destination. Which is why, after you have parked your BMW i8, the BMW i Remote App guides you to your destination via the fastest route. The selected location is automatically included in the app navigation, with public transport also being taking into account. You can check where the vehicle is at any time and therefore find your way back to it quickly and easily.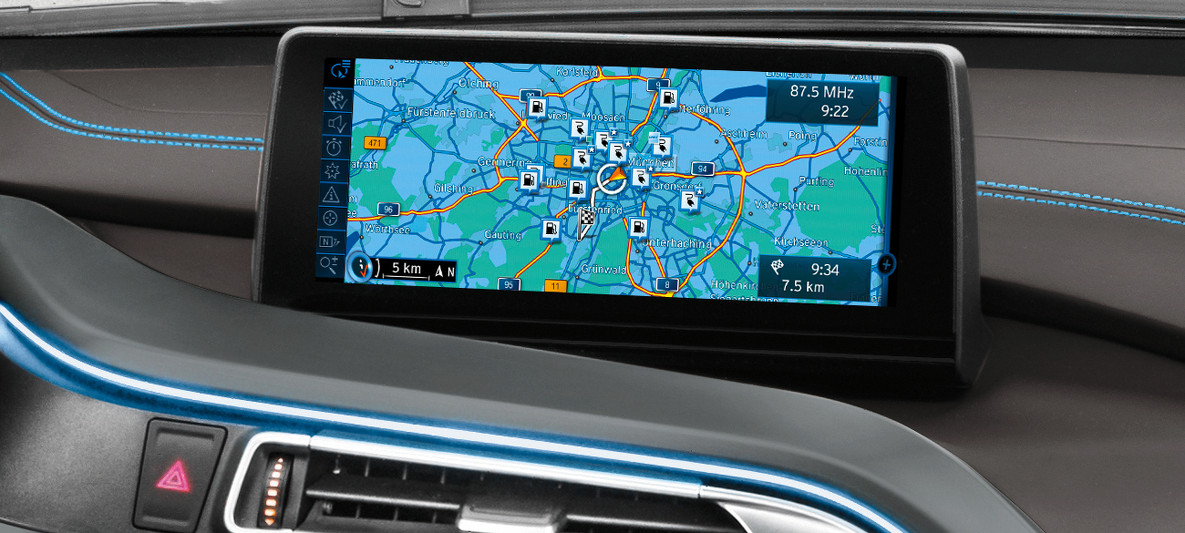 BMW i CONNECTED DRIVE SERVICES FOR NAVIGATION.
The BMW i8 navigation system, including BMW i ConnectedDrive services for navigation, has been specially developed to make driving as easy and comfortable as possible. BMW i ConnectedDrive services for navigation are also able to include public transport links such as underground or overground trains into the route planning process. In addition, the navigation system supplies you with dynamic information as to whether local charging stations are vacant or occupied and whether they are part of the ChargeNow network.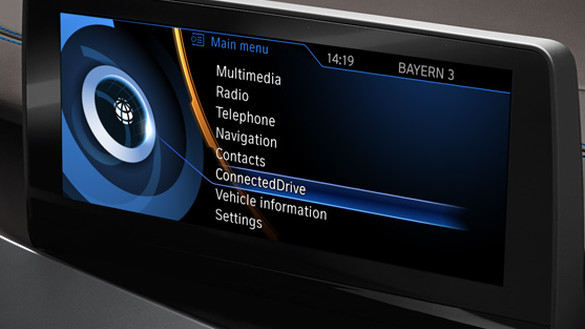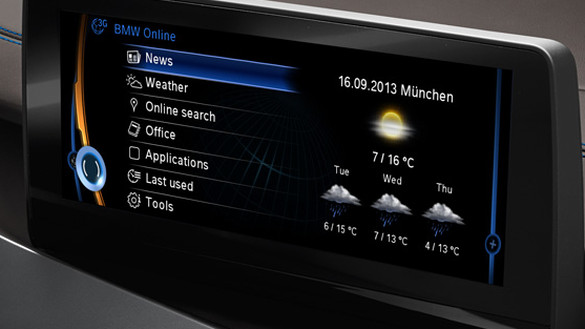 BMW CONNECTED DRIVE.
Apart from the services specially developed for the requirements of BMW i, a variety of other features from BMW ConnectedDrive are also available in the BMW i8 – ranging from BMW Apps and Real Time Traffic Information, via personal telephone support from the Concierge Services to the internet-based services of BMW Online.
BMW TELESERVICES.
With this comprehensive package of customer services, the BMW i8 communicates directly with the driver or the BMW i Partner. It indicates any necessary services or maintenance and transmits the relevant data for these appointments directly. Drivers are notified automatically as soon as a service appointment is due and can also contact their BMW i Partner personally at any time and transfer the vehicle data manually. Any queries arising can thus be clarified faster by telephone or directly with the BMW i Partner.
Battery Guard

As an owner of a BMW i8, you receive support from the Battery Guard in monitoring the high-voltage battery. You are notified immediately if, for example, there should be any deviation from the scheduled charging operation or if the vehicle lights have been left on too long. This is able to prevent excessive discharge. Nevertheless, if such a situation should occur, the Battery Guard automatically informs your BMW i Partner.