TODAY'S INNOVATIONS. FOR TOMORROW'S ROADS.
Connectivity in the BMW i8.
With the innovative BMW i ConnectedDrive solutions, the BMW i8 boast a high degree of connectivity – for an intelligent and sustainable form of mobility like never before. The BMW i ConnectedDrive services for navigation always select the most efficient route to your destination. Acting as an extended arm of the BMW i8 on smartphones is the BMW i Remote App for iOS and Android. And thanks to BMW Teleservices, your BMW i Partner is always informed when servicing is required.
Read more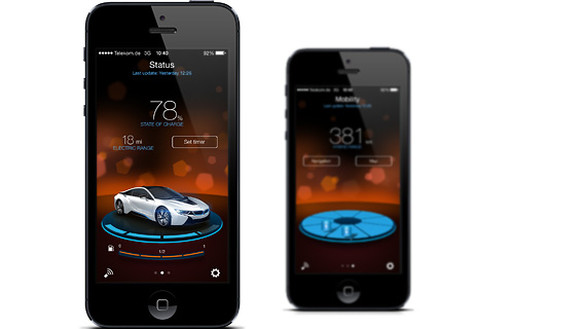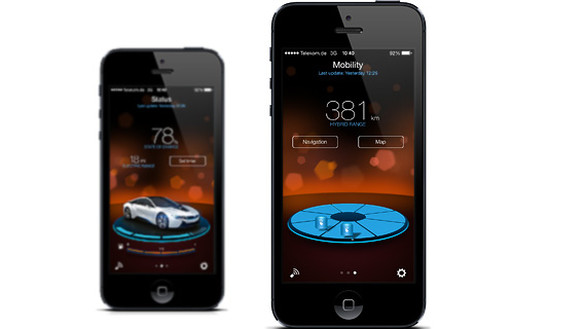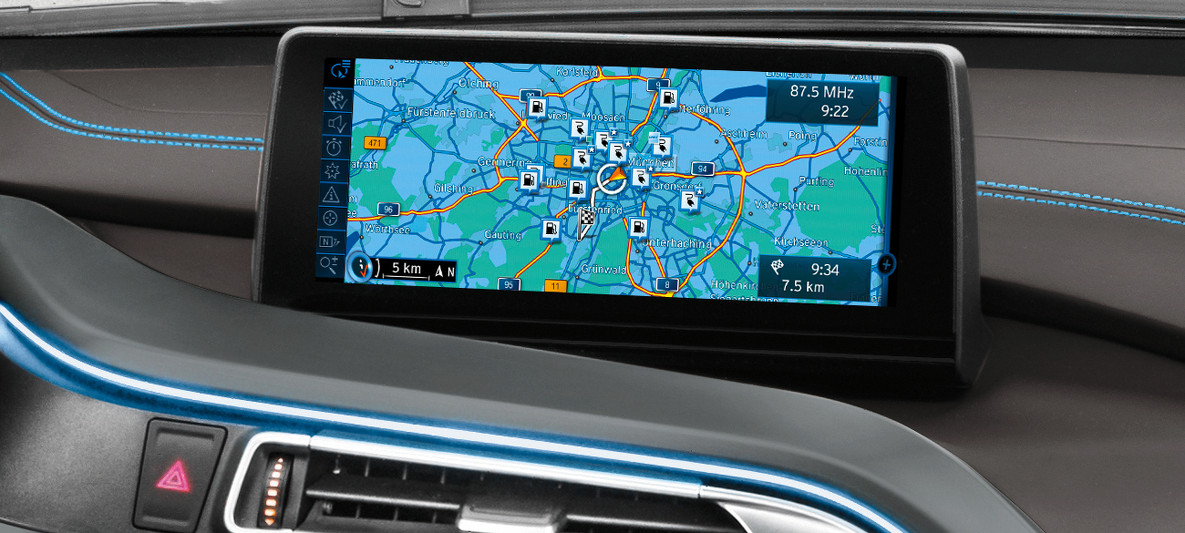 BMW i CONNECTED DRIVE SERVICES FOR NAVIGATION.
The BMW i8 navigation system, including BMW i ConnectedDrive services for navigation, has been specially developed to make driving as easy and comfortable as possible. BMW i ConnectedDrive services for navigation are also able to include public transport links such as underground or overground trains into the route planning process. In addition, the navigation system supplies you with dynamic information as to whether local charging stations are vacant or occupied and whether they are part of the ChargeNow network.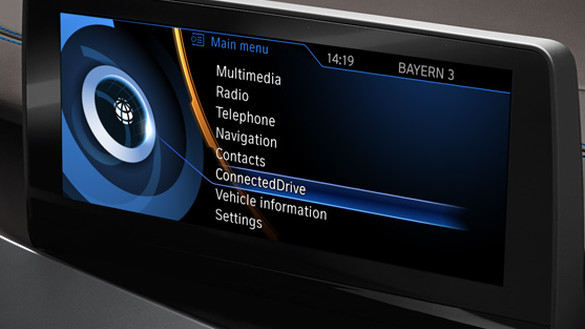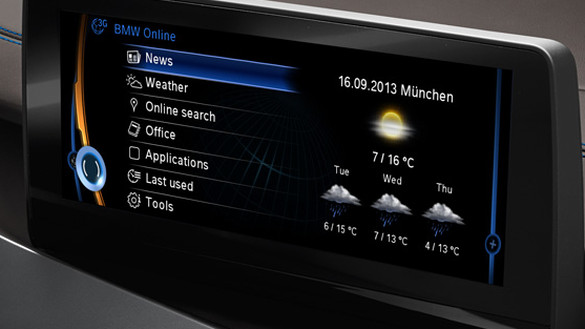 BMW CONNECTED DRIVE.
Apart from the services specially developed for the requirements of BMW i, a variety of other features from BMW ConnectedDrive are also available in the BMW i8 – ranging from BMW Apps and Real Time Traffic Information, via personal telephone support from the Concierge Services to the internet-based services of BMW Online.
BMW TELESERVICES.
With this comprehensive package of customer services, the BMW i8 communicates directly with the driver or the BMW i Partner. It indicates any necessary services or maintenance and transmits the relevant data for these appointments directly. Drivers are notified automatically as soon as a service appointment is due and can also contact their BMW i Partner personally at any time and transfer the vehicle data manually. Any queries arising can thus be clarified faster by telephone or directly with the BMW i Partner.